BG - Induction System Service - De-coke
We are pleased to offer the full BG Products induction system de-coke service in our workshop.

Having tried quite a few options like Terraclean etc, we have now settled on offering an intake manifold cleaning service using the BG products Air Intake System Cleaner. The process consists of injecting a couple of cans of BG Products Air Intake System Cleaner directly into the intake air stream while the engine is running, using the BG Intake System Cleaner hardware. The differences after our own tests were very impressive and the sole reason we chose this system for our workshop. We only use products that work.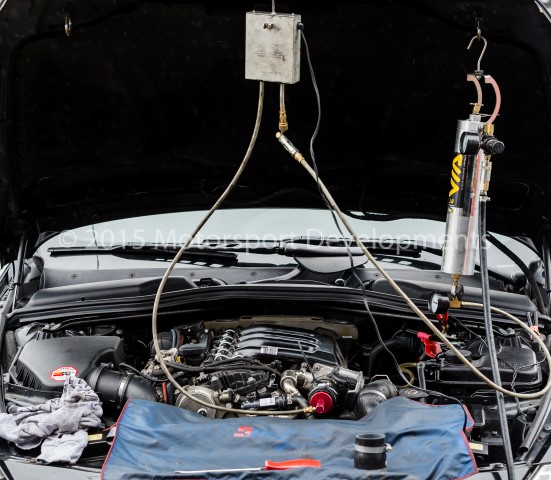 This service is crucial to keep power-robbing build up out of the intake manifold & intake ports on the cylinder head. On traditional port-injected cars, the fuel is sprayed into the runners on the intake manifold. The atomized fuel, which is a solvent, helps break down carbon deposits inside the intake ports and on the back of the intake valves. Conversely, on a direct-injection fuel system, the fuel is injected directly into the combustion chamber (cylinder). Direct injection allows for greater precision in the amount of fuel injected, allowing for more power and better fuel economy, but does not offer the intake port/valve cleaning effect. As a result, carbon build-up becomes an issue. This is not specific to VW/Audi engines whom seem to have the most commonly reported problems, but to all direct-injected engines.
The cost of this service is approximately... £200 inc vat.
Please note:
An oil and filter change MUST be done after this procedure and is an additional cost which varies according to vehicle.. (You can supply your own oil and filter if you prefer.) Please call us for an exact price for your ve